Game Nights
Swanlinbar Game Night
Saturday 8th of February 2020 @ 9pm
Fundraiser for Scoil Mhuire
Chef Sheila McKiernan from (The Keepers Arms)
Templeport Game Night
Saturday 14th March 2020 @ 8pm
Chef Sheila McKiernan (The Keepers Arms)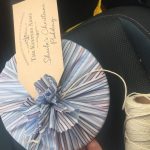 Our Puddings are Award winning
We recently attended the Taste of Cavan Festival and what a show it was!  For on the first day of judging we were awarded BEST NEW COMER for our Christmas Puddings.  We were absolutely delighted and would like to take this opportunity to thank the Taste of Cavan judges for their support.
Our Christmas Puddings turned out to be a bit of talking point. Our packaging this year took on a recycled theme.   A very gifted steamstress known a Mary Poppins turned her hand to produce a bespoke covering for our pudding bowls made from recycled fabrics.  We also introduced our new branding for our Keepers Arms Puddings, Table Dressing and Boozy Fruits.
Why not call into The Keepers Arms to purchase one of our Award Winning Puds.  We believe they a delicious dessert to enjoy at any time of the year!
https://www.facebook.com/thekeepersarms/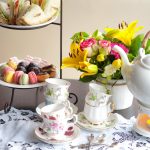 SAVE THE DATE!
The Keeper's Arms are hosting an afternoon tea event on the 21st of July.
More details to follow, We would love to see you there.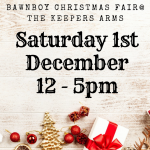 Its beginning to feel alot like Christmas at The Keepers Arms as we prepare to host the Bawnboy Christmas Fair on 1st December between 12 and 5pm.  with lots of stall holders ready to sell their products, all locally produced we would like to add, we know that there is going to be plenty of great christmas ideas to choose from.  What make this event even more special is that donations will be made to Templeport Social Services, a local charity and one that many families from the local community access.  So why not come along, pick up some unique gifts and donate to a great cause all at once.
Looking forward to seeing you there.
Sheila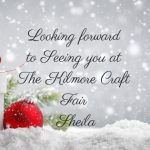 The Keepers Arms at The Kilmore Craft Fair 11th November 2018 : – Doors Open 11am – 5.30pm 
We are busy getting ready here at The Keepers Arms for this years Craft Fair on the 11th November 2018.  We will have our usual selection of mince pies and Christmas puddings which are always very popular.  We are always complimented on our Christmas Pudding recipe and have several regulars that pre order and pick up on the day.    We love this time of the year, rich flavours coming together to create something really special.  its a bit like the Kilmore Craft Fair, a mix of fabulous Cavan Crafters, Bakers and other makers.  For something a little bit different you should make the trip, if you haven't been already.   See you there, with our mountain of Mince Pies.